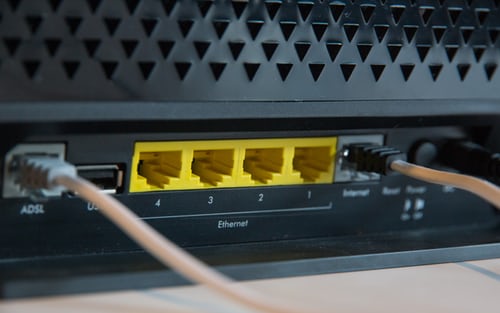 In the ever-changing world of Telecom VoIP Phone solutions are becoming more and more popular due to enhanced features and decreased costs. However, whether you are on a full VoIP solution or just pushing SIP Trunks into your Panasonic, Avaya, NEC, Shortel or Mitel PBX phone system there is something important to consider. VoIP and SIP solutions heavily rely on your network infrastructure and your internet connect. This can be managed by QoS better known as Quality of Service.
QoS is a setting on routers that optimize how data is passed from in and out of your network. This is a very important for VoIP and SIP services. If QoS is not enabled properly on your network, it could lead to loss of data packet. You may not notice this if you are just getting your email or viewing a website. It may just take a few more seconds for a page to load. However poor QoS can be very detrimental to VoIP and SIP solutions. It can cause issue like poor call quality, one-way audio or dropped calls. These are issues that many VoIP and SIP user experience.
Our team at Aspen Communications pride ourselves on putting in these solutions and doing the necessary set up to make them work right. If your business is experiencing issues with your VoIP or SIP services call us today at 888-407-8996 and let us help guide you to the right solution for you.
Category:Uncategorized